June 26, 2020
Posted by:

Irma McClaurin

Categories:

Community Engagement, Recognition
http://venturearchitecture.com/venture-architecture-portfolio/venture-architecture-education-portfolio/ UMass Amherst,  College of Social and Behavior Sciences
Aurogra no prescription needed Originally published in 2009
A 30-year veteran activist-scholar, administrator, teacher and writer, Irma McClaurin '89 MA, '93 PhD (anthropology) believes in meeting society's challenges head-on. Described as "intellectual enthusiasm and personal commitment personified," she most recently has delved into the work of changing a small piece of the world in Minneapolis's Northside, an area that, compared to the region, has had more than its share of bad news. Several years ago the University of Minnesota teamed with the community to explore interrelated causes and effects; they laid a strong foundation, and when McClaurin entered the picture in 2007 she was charged with making the goal of "building healthier families and stronger communities" a reality.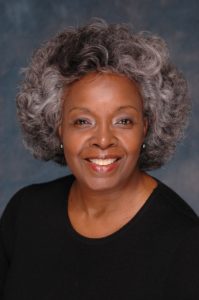 As associate VP for system academic administration and executive director of the first Urban Research and Outreach/Engagement Center (UROC) at the University of Minnesota, with tenure in the anthropology department, McClaurin says, "With UROC we are trying to establish a hub of neighborhood activities, public engagement endeavors, and research. Having an actual building in the community—a renovated shopping center—to anchor our efforts makes this a uniquely different urban engagement program. I love saying UROC out loud—it conveys a message of belief and encouragement."
The community engagement process is still being defined, so McClaurin has one foot in the university and the other in the community. On campus she finds herself in many meetings related to facilities, research, fundraising, program development, and analysis. Off campus, she participates in a variety of programs and especially works at building trust, such as leading a girls' interest group at a local non-profit. "We talk about things they're interested in: boys, sex and STDs, fighting, and so on. It's a safe space for some who come from homes where violence may be the norm."
When asked to recount the development of her career, McClaurin says, "My pathway from a creative writing literary background to administrator and public anthropologist is a non sequitur. I am a strong example of how it is possible to translate the liberal arts into practical realities."
In 1973, fresh out of Grinnell, and with a published book of poetry (Black Chicago), McClaurin was eager to move her art forward. At the time, William Randolph Bromery was the chancellor at UMass Amherst. "I believe he was the first African American to lead a predominantly white institution, and I imagined that might make for some interesting times! That turned out to be true, and the people I engaged with on campus and in the Five-College area reads like a notable of who's who talent and knowledge."
While finishing her MFA (and with another poetry book, Song in the Night), McClaurin worked in admissions at Mount Holyoke. In 1977, she joined UMass Amherst's Office of Transfer Affairs, where she rose to associate director and publications coordinator, and then became assistant dean in the College of Arts and Sciences. Beginning her PhD in anthropology she stayed on campus until 1991, when she departed for Belize to conduct fieldwork.
'My life is many 'by way ofs,'" McClaurin laughs. "I landed on the anthropology faculty at the University of Florida Gainesville in 1995, by way of Grinnell, Iowa, where I finished my dissertation." The first woman and black to be hired there, she earned tenure in 1999. Her ethnography, Women of Belize: Gender and Change in Central America was published in 1996.
At UF, McClaurin directed the Zora Neale Hurston Diaspora Studies Research Project. She published heavily, including the anthology Black Feminist Anthropology: Theory, Praxis, Politics and Poetics, selected an "Outstanding Academic Title" by Choice Magazine. And for six years, she edited Transforming Anthropology, the journal of the Association of Black Anthropologists.
In 2000, McClaurin completed a sabbatical as an American Association for the Advancement of Science (AAAS) Diplomacy fellow in the USAID Bureau for Policy and Program Coordination. "This was a crossroad moment," she says. "Seeing how foreign aid is dispensed, up close and personal, is not always what you expect or a pretty sight—and at times it's overly bureaucratic."
A two-year assignment as deputy provost at Fisk University was followed by a semester as the Mott Distinguished Professor of Women's Studies at Bennett College. In 2005 McClaurin became a program officer at the Ford Foundation. "I had the pleasure of distributing millions of dollars to programs and areas of scholarship that are near and dear to my heart—women's studies, black studies and research on race/ethnicity, gender, and class."
In 2007, McClaurin entered her current position. Yet, she continues her scholarship; recently, she organized a delegation of women of color to participate in the first international conference on gender studies in China."In my career," McClaurin notes, "I've found that not following the routine trajectory has created unique opportunities for me. I don't fit the boxes, but I've learned from every experience, even when it hasn't gone as expected. It is sobering in philanthropy to recognize that sometimes who you know may be more important than the ideas. It can be disappointing in higher education and the world to realize how seldom women of color are supported. Think how Michelle Obama was cast as an 'angry black woman.' We also assume the academy supports a free-flow of ideas. Well…not all the time. But I have had wonderful mentors, including former UMass faculty and administrators: Dr. Johnnetta Cole, whose accomplishments leave me breathless; Dr. Ralph Faulkingham, who has inspired me as a mentor and teacher; and Dr. Esther Terry, who taught me about quiet leadership."
College of Social and Behavioral Sciences
Original publication date: 2009