June 20, 2015
Posted by:

Irma McClaurin

Categories:

In The Media, Recognition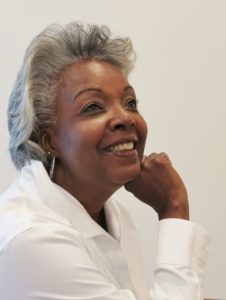 Award-winning Writer:
"Editor's note: McFarlane Media and Insight News Salute Dr. Irma McClaurin, Insight's Culture and Education Editor. McClaurin's column entitled "A Black mother weeps for America: Stop killing our Black sons!" won highest honors for Insight News, 1st Place – Best in Nation for Column Writing – at last week's Black Press of America annual convention in Detroit [2015]. National Newspaper Publishers Association (NNPA) celebrated its 75th Anniversary, and presented awards in 16 categories to member publications for stellar, exemplary work in newspaper journalism. More on other winners and the convention next week. Here we reprint McClaurin's award winning column."   Originally published by Insight News, August 26, 2014 and reprinted June 30, 2015. [1]
[1] McClaurin: http://irmamcclaurin.com/a-black-mother-weeps-for-america-stop-killing-our-black-sons/